About me: 
I am a mother of two beautiful children. They fuel my drive to chase my dreams. They sure do keep me busy!
My oldest Jacob is 11 years old. He is in sports 24/7/365. He is such a loving child who fills every room he enters with love, energy and passion for whatever it is he is doing, even if that is driving you crazy!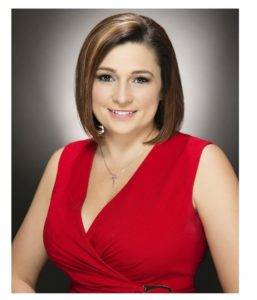 My youngest is only 3. Although there is a big difference in age, she is only a few short steps behind her brother in whatever crazy adventure they have going on. She constantly amazes me. Each day I see how her curiosity and fearless spirit transc
ends her to new heights , sometimes literally!
I watch my children grow entirely too fast, realizing with each passing day, that every moment is a blessing.
If I find spare time, I enjoy the beach, a book and just about anything outside. However, a people person at heart, I tend to surround myself with people who push me to excel in every aspect of my life. These friends are my support system and I certainly wouldn't be where I am today without their love, patience and support.
What I can offer you:
My background includes customer service, sales, marketing, investment properties, and new construction. I have a passion for presenting new opportunities for both buyers and sellers whom I represent. I strive to be sensitive to my client's goals, ensuring to make every real estate exchange a positive experience. It is my constant pursuit to diligently and effectively take care of my client's interest with complete trust, loyalty, and integrity.
I have worked in the property management industry for 10+ years.
In addition to offering my real estate services I am a fully licensed insurance agent. I can help the process along by providing both services as you see fit.
I found that I have a deep passion for helping people attain their dreams.
What an honor to walk alongside clients in a time of discovery. I enjoy working hard and listening throughout the process to facilitate and achieve the goals to find the perfect home that is not only everything you wanted, but more! Realizing that I have a calling to do so, I decided that being your Real Estate representative is the career for me.
Warm Regards,
Shantel Marie
Scott Real Estate Inc.
www.ScottRealty.com/Shantelmarie
Personal     682.730.2486
E-mail         shantelmarie@scottrealty.com